Pure Pentatonic Pros for Guitar
Intense Lead and Rhythm Guitar Lessons for Rock and Blues Music, with 3 Speed Guitar Jam tracks and TAB
Watch Promo
PURE PENTATONIC PROS FOR GUITAR
- Do you have some knowledge of the Pentatonic Shapes on guitar already?
- Do you love Rock and Blues guitar music?

- Are you a guitarist with a reasonable grasp of techniques and theory but want to go further?
- Has your guitar playing gone stale? Do you want to push your guitar solos and rhythm to the next level?

- Do you know minor pentatonic, major pentatonic and blues scales, can you apply them and mix them to create classy blues solos? Would you like too?

- Do you have a strong desire to play like your guitar heroes?
- Do you know your scales and how to apply them on the guitar neck? Not just the 'easy box' pentatonic shapes on guitar.
- Would you like to understand the use of Mixolydian mode of the guitar?

- Are you tired of bouncing around YouTube searching for structured information from a real guitar teacher?
"Pure Pentatonic Pros" is the follow up course to the bestseller "Pure Pentatonic Power". It's Bigger, Bolder, Bluesier, More in Depth and full of incredibly useful, practical information. It's for guitarists with a passion for Rock and Blues Guitar music. It is a beast of a course,
The Pentatonic Guitar Scale is used more than any other guitar scale and "Pure Pentatonic Pros" is a celebration of it's versatility. We will cover minor, major, blues pentatonic shapes on guitar and also Mixolydian for Blues.
We have 6 sections in total with 5 hours of video, along with around 74 downloadble/prinatable resources, including jam tracks, maps and tabs.
Section one is the Classic Section. Here we kick-off where Pure Pentatonic Power left off. The 4 licks are of a similar vibe, Classic Rock and Blues lead guitar, just a little more tricky with more finesse and phrasing. You have a different Guitar Jam Track for each section of the course. This one is in D Minor. The tracks come at 3 different speeds.
Section two is the Expressive Section. Here we explore art of phrasing in lead guitar solos. Using dynamics, rhythmic touches, space and tasty technique we will learn to "speak" through the guitar. I was thinking of guitarists like BB King, Hendrix, Jimmy Page, Gary Moore, Mark Knopler, David Gilmour, Satriani and many other greats here.
Section three is the Major Pentatonic Scale Section. Often overlooked as a 'stand-alone' scale, it has a sweeter, happier sound when used for Country, Blues and Rock Music. Again, you will have 4 examples to learn and perform. Each spanning 4 bars of music. You will learn the shapes and how to apply them. At the end of this section you will understand how to form these scales and how they relate directly to the Minor Pentatonic.
Section 4 is the Rhythm Section. Studying the styles of Hendrix, Motown and bands like ZZ Top and Deep Purple, you'll learn how to find chords in the Pentatonic Scales, how they work together and how to find melodic phrases within these chords and positions.
Section 5 is the Huge Blues Section. A very detailed look at real traditional Blues Guitar Soloing. We have 3 guitar solos to learn: Minor 12 Bar, Major Pentatonic 8 bar solo and we finish with a 12 bar solo mixing Major, Minor, Blues and Mixolydian scales. This section is where you will learn the secrets of authentic blues lead guitar. You also receive my personal Blues Map and a full introduction breaking down how to use it. If you have ever wondered what you favourite Blues guitarists were doing, here is where it's at.
We finish with section 6, the Extreme Section. This section is a little more modern and has some complex techniques. Involving 3 note per string Pentatonic patterns, large interval stretches and intense performance pieces. It's only for the brave.
Essentially these are lead guitar lessons, but as you can see we have a section for the rhythm guitarist too. It is aimed at intermediate to advanced guitarists. And it will help to have had some experience and maybe of had some guitar lessons before.
It would certainly be useful to know your Pentatonic Scales on guitar first and i do advise taking Pure Pentatonic Power first if you don't. But ii is not mandatory and all shapes and scales are provided on screen and printable.
You are provided with all you need: Twin Camera angles, Slow methodical breakdowns (in close up) from a real guitar teacher, TAB on screen, Performance pieces with 3 speed jam tracks, Downloadable TABS, MP3's, scale maps and resources. It's as close as you will get to a private 1-1 guitar lesson in this guitar video course format.
So do not waste time, get involved and enter the course now. You have nothing to lose apart from increased enthusiasm playing guitar. See you the inside.
GuitarJoolz
" This course is simply amazing!

I got all the information I needed for my level (intermediate) and more, for instance, the last part (The Extreme Section) is too much for me right now.
The added value of this course, in my opinion, is the rhythm part, usually, you get good courses only with the lead part, if you want some rhythm tips you get only some beginner concepts, here you have very interesting suggestions!
The other sections have the same quality level
My feedback is very positive"
CARMELO IRITI
Your Instructor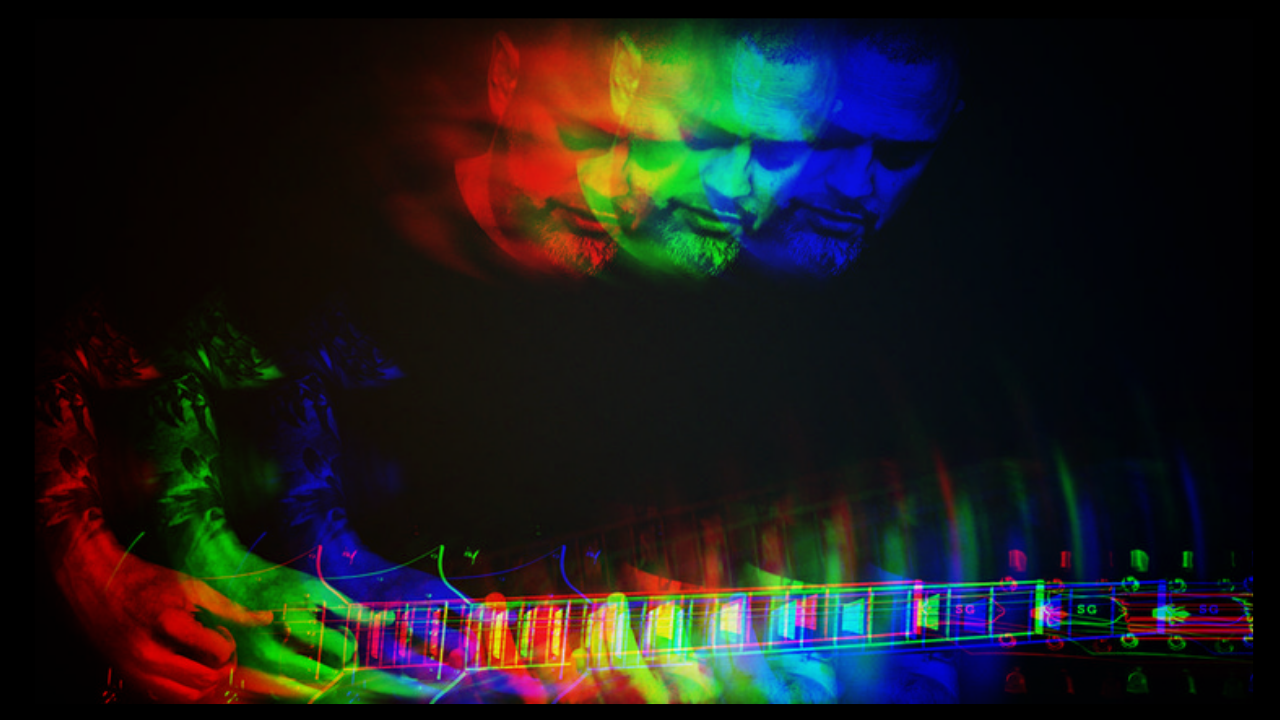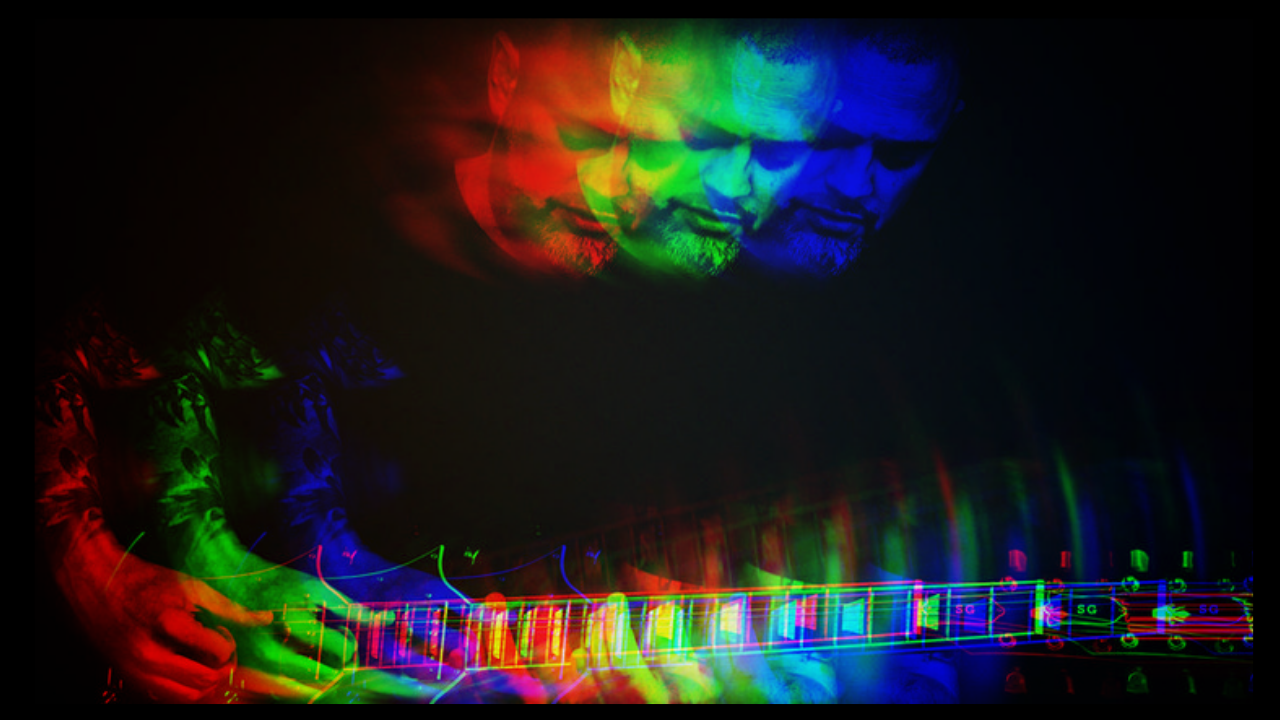 GuitarJoolz is the brand name for British Guitarist Julian Cooper. A well respected teacher and artist with over 25 years experience in the music business.

With 1000's of students and a background of touring and recording with real bands, GuitarJoolz is all about taking the pressure and theory-heavy-boredom out of traditional guitar teaching approaches. Proving courses that really feel like 1-1 guitar lessons with a private guitar instructor.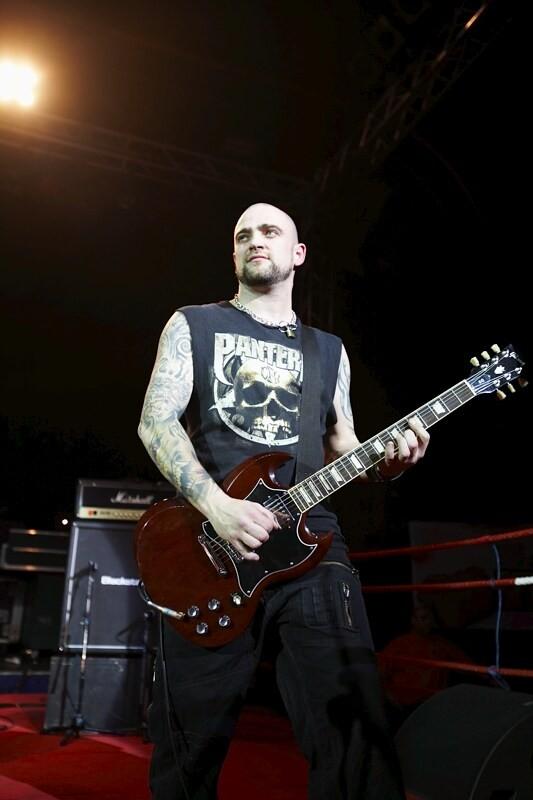 Also a genuine guitar teacher by trade GuitarJoolz spent 10 years or more teaching in schools and colleges, with over 20 teaching privately - in-between gigs etc.
Preferring to Concentrate on 'real' world examples and provide lessons with clear objectives, lesson plans and jam tracks to play over. The jam tracks really help you feel like you are playing guitar in a band.
This approach makes learning effortless, enjoyable, interactive and puts the focus on student playing time. Not the teacher!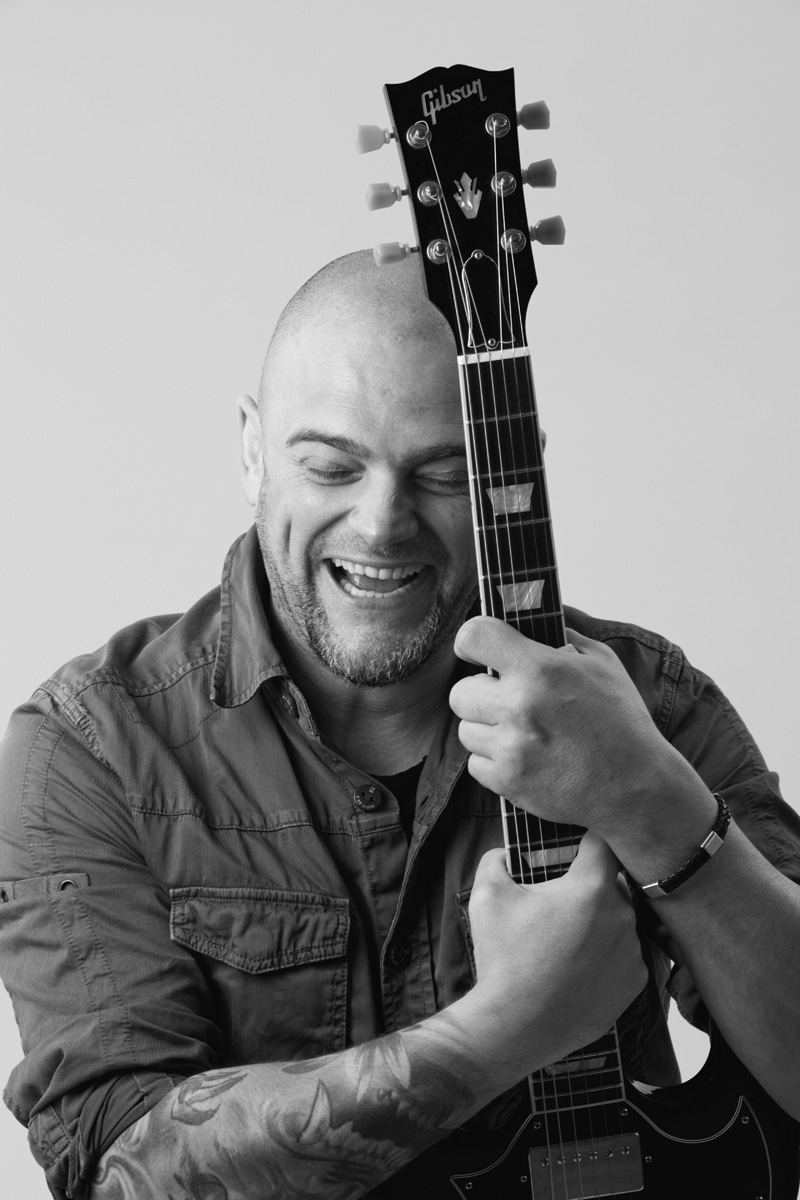 An infectiously passionate and dedicated teacher, GuitarJoolz will show you all you need to know and more.
Having rocked out with brit pop giants Echobelly, UK Superstar Gavin Rossdale of Bush, Blues/Rock favs Viking Skull and performed on the same bill as bands such as Foo Fighters and Prodigy, no one is more qualified or enthusiastic about helping you to ignite and prolong your passion for guitar playing!
Course Curriculum
Introduction
Available in days
days after you enroll
The Classic Section
Available in days
days after you enroll
The Expressive Section
Available in days
days after you enroll
Frequently Asked Questions
When does the course start and finish?
The course starts now and never ends! It is a completely self-paced online course - you decide when you start and when you finish.
How long do I have access to the course?
How does lifetime access sound? After enrolling, you have unlimited access to this course for as long as you like - across any and all devices you own.
What if I am unhappy with the course?
We would never want you to be unhappy! If you are unsatisfied with your purchase, contact us in the first 30 days and we will give you a full refund.